What is it?
If you're after low-cost yet well-built motoring, then Skoda has your back. It makes the excellent Superb, and more recently the Karoq and Kodiaq SUVs. There's also the Fabia, which sits just above the Citigo at the entry-level end of the range. We're driving the refreshed 2018 model, which has received a series of minor updates to keep it current and help it battle against the current consumer shift towards crossovers – both from inside and outside the Skoda brand.
What's new?
The changes to the Fabia are subtle to say the least. It now has standard-fit LED daytime running lights that help give it more visual impact, while the fog lamps are larger too. Look a little closer and you'll find a revised '3D' grille, which helps to brighten the front end a touch.
There's also a variety of new safety assistance systems available, ensuring the Fabia stays up to date when it comes to this sort of technology.
What's under the bonnet?
Just two engines are available with the Fabia – a 1.0-litre turbocharged unit (the one we're driving here), and a non-turbocharged version of that 1.0-litre engine. We'd opt for the turbo, as it offers better flexibility while being able to deliver a far more relaxing drive, particularly on the motorway. Here, it's linked to the front wheels through a six-speed manual gearbox, which thanks to a light action is really simple to use. A healthy 121Nm of torque also gives the Fabia a decent amount of punch, particularly around town and when joining a motorway.
Skoda claims the sprint to 60mph will take 9.4 seconds with a top speed of 121mph. Economy is decent too, with the Czech manufacturer claiming 60.1mpg on the combined cycle and emissions of 107g/km of CO2.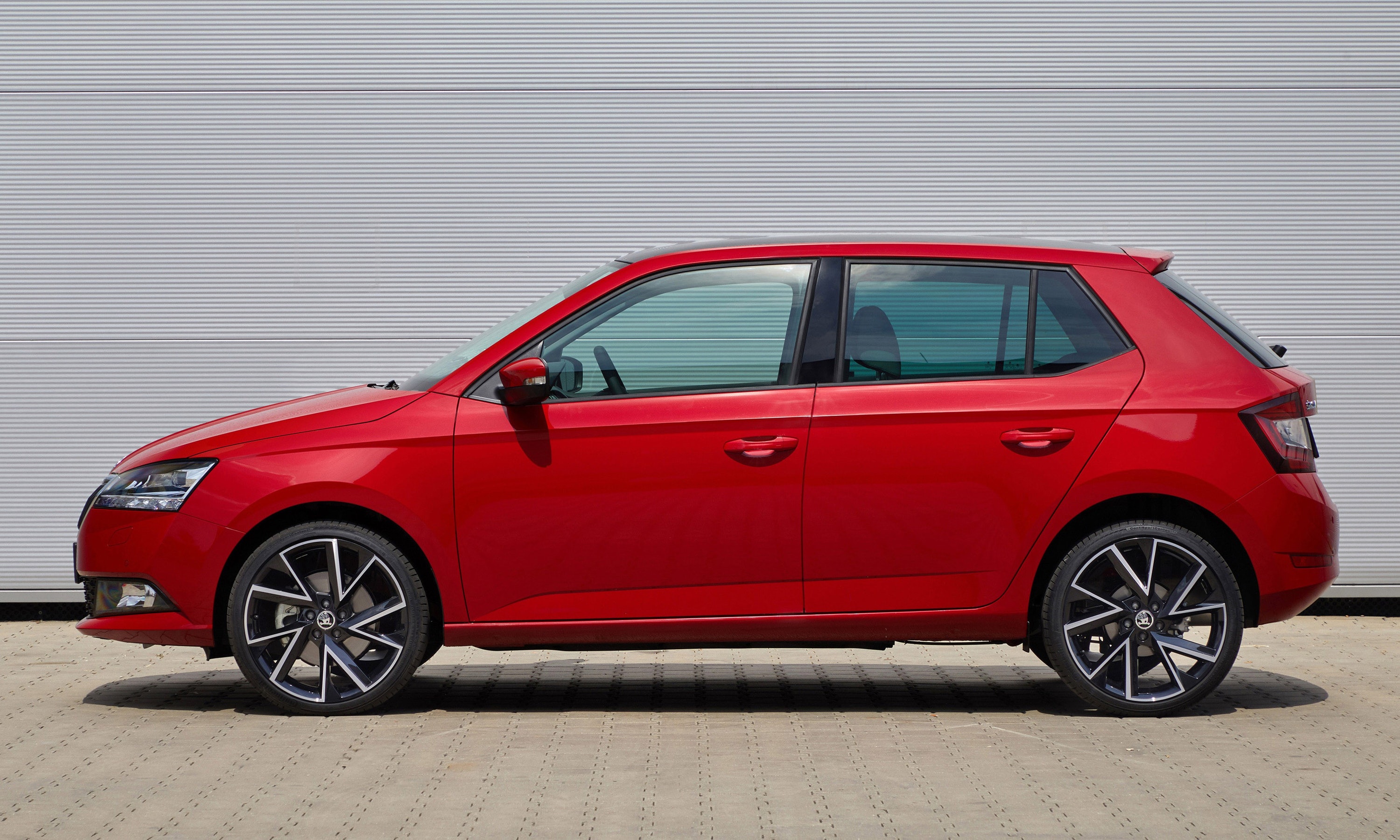 What's it like to drive?
Life behind the wheel of the Fabia is really quite pleasant, in all honesty. The steering is light but not overly so, while the gearbox is a breeze to use, as we've already mentioned. The 1.0-litre engine manages to be quiet at speed, where only a touch of road noise impacts on what is otherwise a good standard of refinement. Of course, an engine of this capacity means that you do occasionally have to think ahead when it comes to gear changes, such as when overtaking, but that's to be expected of this sort of unit.
The ride is also good, only stuttering slightly when it comes to larger imperfections in the road. For the most part, it manages to iron out all of the lumps and bumps in the road surface well, and this makes it far more adept at long-distance runs than you'd expect, given its compact size.
How does it look?
The original Fabia was never much of a conversation starter when it comes to looks, and the same can be said about this latest version. This is no bad thing, however – the Fabia doesn't scream out with a plea for attention but merely looks smart enough for all occasions. The latest additions, such as the LED running lights, do help to jazz the whole affair up somewhat, but it's not a car for showboaters – merely those who are happy with a car that does the job.
If you're after a little more style there's the top-spec Monte Carlo specification. With its contrast roof and alloy wheels, it's a slightly more upmarket take on the Fabia.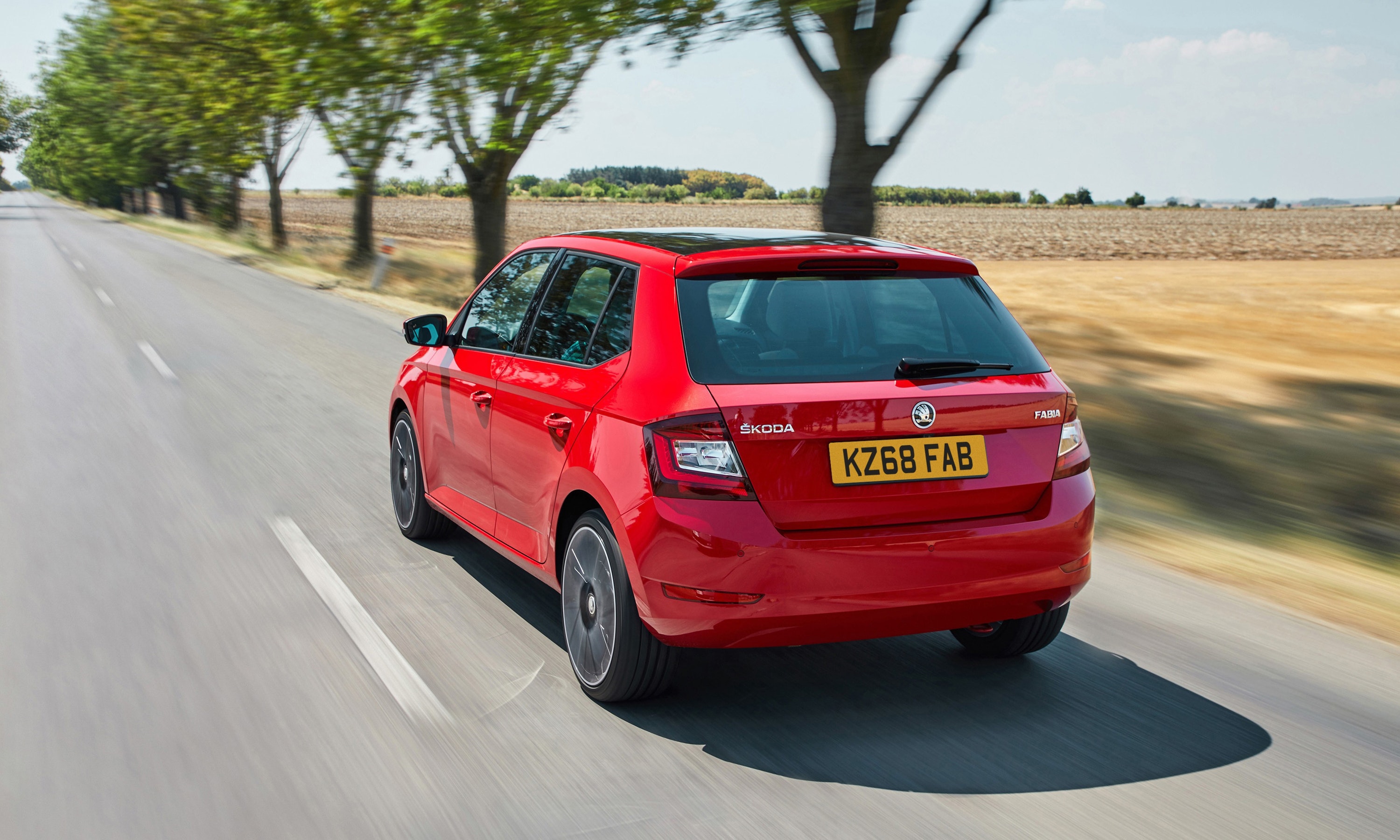 What's it like inside?
Again, the interior gets everything right with little fuss. The build quality is excellent – everything feels very well screwed together and dependable for years to come. It's not going to take your breath away, that's for sure, but a series of chrome accents has been fitted to give the cabin a touch more character.
Despite its rather diminutive footprint, the Fabia does well when it comes to boot space too. Keep the rear seats in place and you've got 330 litres to work with, while folding them down increases this to 1,150 litres. It's also very square in shape, which will help with loading, while there are some handy lashing points for tying down loose items.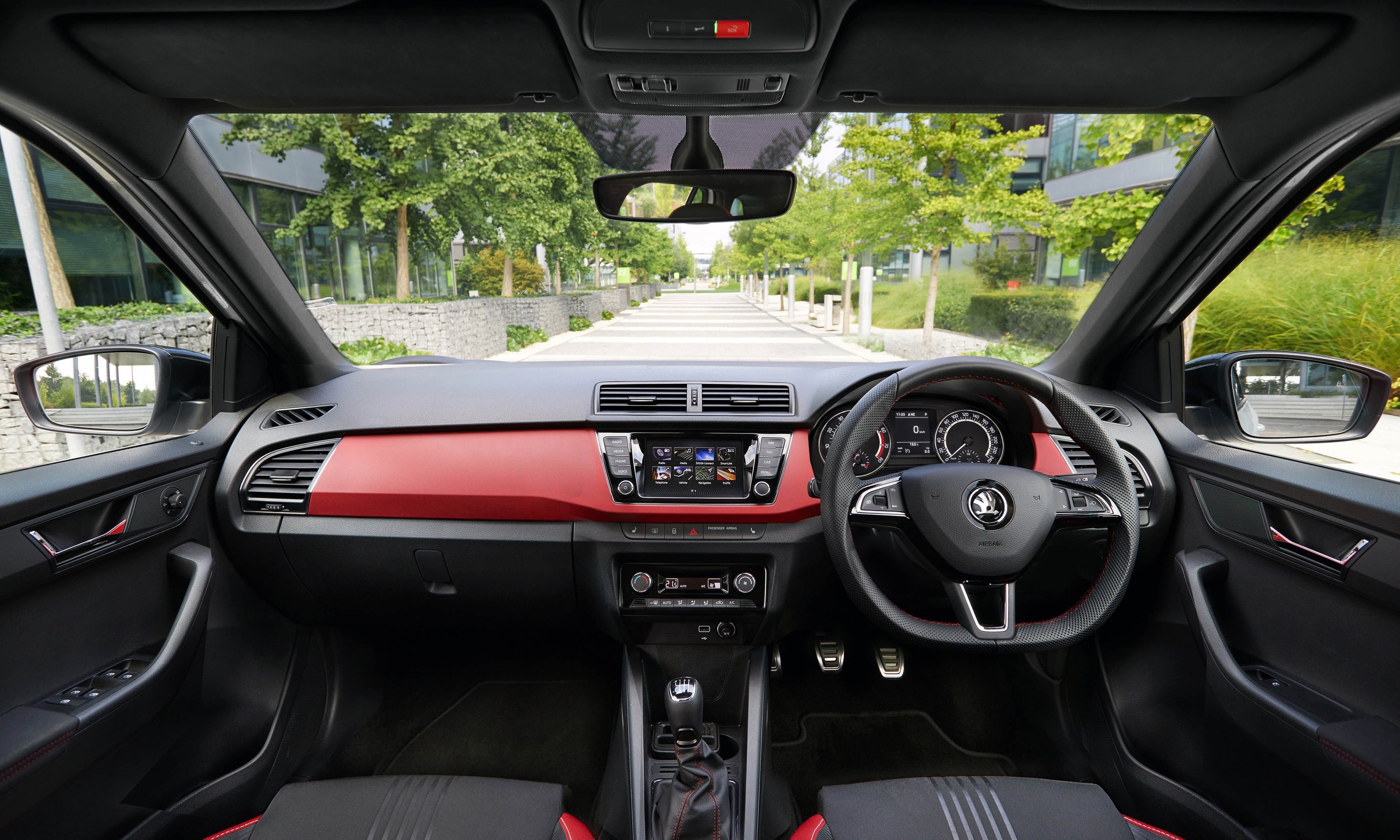 What's the spec like?
Our car came in mid-range SE L specification, and this packs an impressive amount of standard equipment. You'll find a full satellite navigation system included as part of the car's £15,205 base price, along with 16-inch alloy wheels. The infotainment system, as a result of its Volkswagen Group origins, is intuitive and simple to use – pairing your smartphone takes no time at all, while entering a destination into the sat nav is equally hassle-free.
Only the Monte Carlo specification sits above the SE L, and this incorporates a variety of exterior touches as well as standard-fit climate control and LED rear lights.
Verdict
The Fabia ticks all the boxes you could want from a dependable everyday car. It drives well, is economical and offers plenty of practicality to boot (if you'll excuse the pun). It does this all for an incredibly impressive price, and shows that you don't need to spend over the odds to get a car that'll do everything you could ask of it day in, day out. It may not have the badge appeal of other more premium offerings but it's well worth looking past this, as it's easily one of the best small-car offerings on the market today.