Used Cars In stock
Adjust finance options to tailor the monthly repayments to suit your requirements. Find out more about Poor Credit.
49 Monthly Payments

£360

Total Price

£18,530

Customer Deposit

£0

Amount of Credit

£18,530

Apr

13.6%

Term

49 months

Total Amount Payable

£25,578

Fixed Rate of Interest

12.18%

Annual Mileage

8,000

Optional Final Payment

£8,272
Used Pickup Trucks?
Pickup trucks are a great option for those looking for an affordable, reliable, and versatile vehicle. Used pickup trucks provide great value for money and allow you to get behind the wheel of a quality vehicle without breaking the bank. Whether you're looking for a rugged off-road vehicle or a practical work vehicle, used pickup trucks are a great option. Here at Motor Match we have a wide variety of used pickup trucks for sale that available for test drives.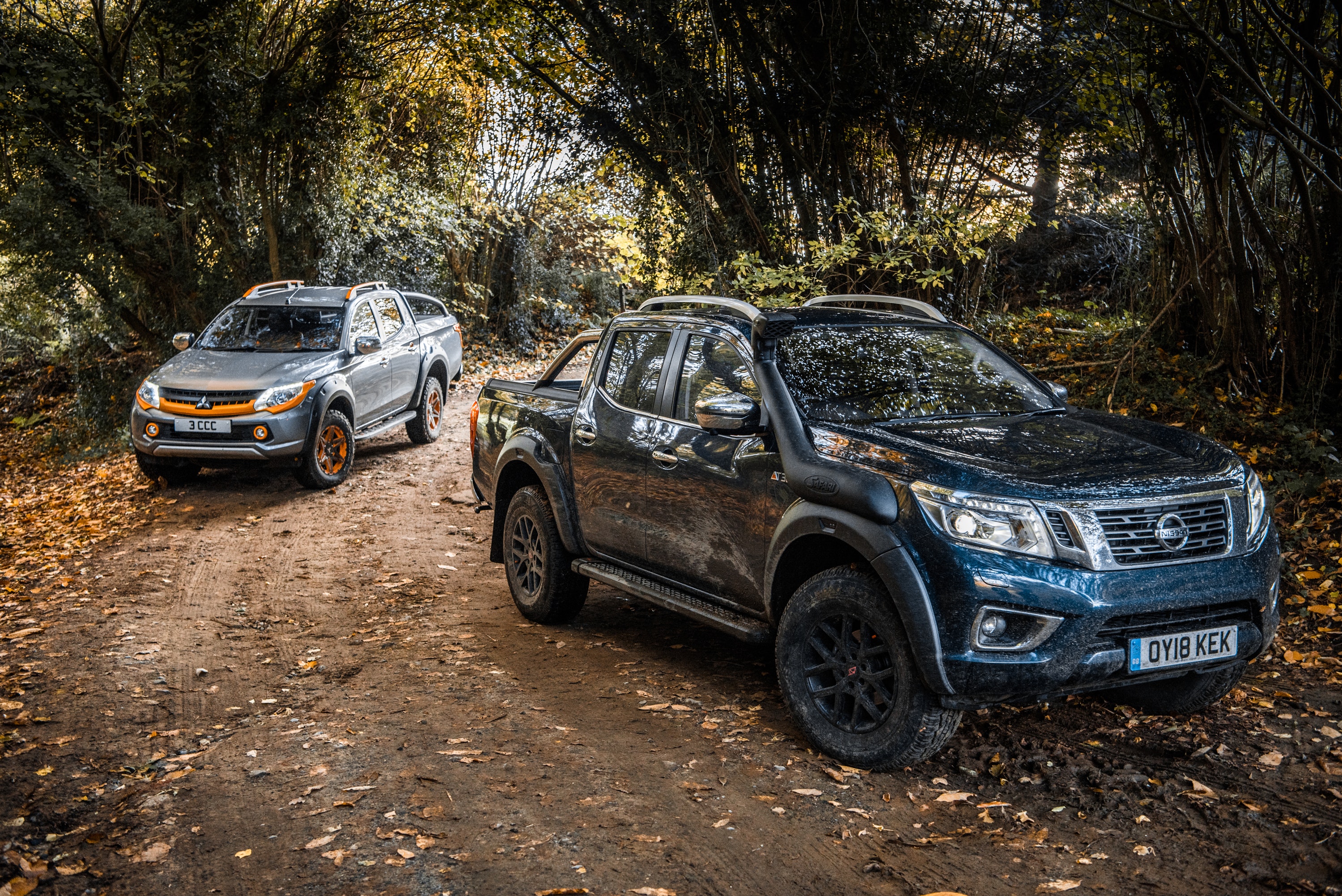 Popular Pickup Trucks include
Nissan Navara
The Nissan Navara is a popular used pickup vehicle option and one of the most versatile on the market. The Navara is a great choice for those looking for a reliable and rugged off-road vehicle. It comes equipped with a five-link rear suspension, providing you with superior handling even over rough terrain. The Navara also comes with a powerful 2.5L turbo diesel engine, providing you with plenty of power to tackle even the most challenging off-road tasks.
Ford Ranger
The Ford Ranger is another great used pick-up truck option for those looking for a reliable work vehicle. The Ranger offers plenty of cargo room, making it a great choice for transporting equipment and materials. The Ranger is also equipped with a 3.2L turbo diesel engine, providing plenty of power to handle any task you throw at it. The Ranger also comes with a six-speed automatic transmission, providing smooth, worry-free shifting.
Why Buy a Used Pickup Truck from Motor Match
If you're in the market for a reliable used pickup truck, there's one place you should definitely check out: Motor Match. Not only do we offer a wide variety of makes and models, but of teams of technicians also thoroughly inspect each vehicle before it is advertised. This means you can trust that the pickup you're buying is in good condition and won't let you down when you need it most. Plus, here at Motor Match we have a reputation for excellent customer service, with friendly and knowledgeable staff who are always willing to go the extra mile to help you find the perfect pickup for your needs. So if you want peace of mind and top-notch service, head to Motor Match for your next used pickup truck.
What's my current vehicle worth?
Use our free valuation tool to get a quick, free valuation for your vehicle in seconds.
Whether you're thinking of selling your vehicle, or part-exchanging it for a new vehicle, you'll want the best price possible. Our easy to use tool will give you a good idea of what it's worth from the comfort of your sofa, so you can spend more time doing the exciting part, looking for your next one.